Eggplant (goat eggplant) is a very familiar fruit to Vietnamese people. It is used to make many delicious dishes. In addition, eggplant is also considered a miracle cure for many different diseases such as cancer prevention, good for the heart, diabetes control …
Eggplant is a fairly common edible vegetable grown for its long, round or drooping purple fruit. Planting time only takes about 50 days from sowing seeds to harvesting delicious, clean eggplants.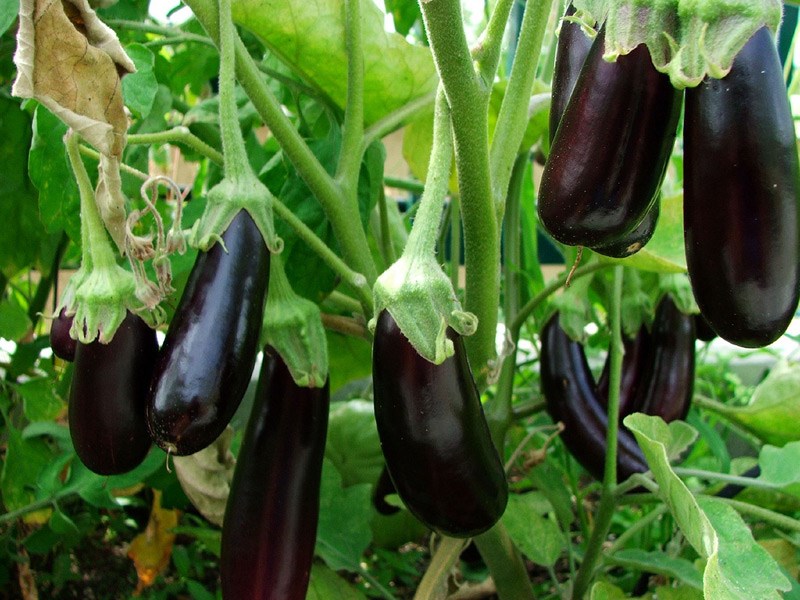 Is a plant that is not too difficult to grow but requires some basic requirements that growers need to understand such as: The soil for growing eggplants must be loose, humus-rich and easy to drain. ventilation for plant growth.
1. Prepare planting tools, soil and seeds
Planting tools
You can use pots, pots, trays or Styrofoam containers available at home or an empty plot in the garden to grow eggplant. The bottom of the tray is perforated for drainage. However, pots or styrofoam boxes must be 20-25cm high and at least 30cm wide.
Planting land
Eggplant is suitable for growing on loose, rich humus, easy to drain and has a pH of about 6. You can buy ready-made soil or proceed to mix the soil with decayed cow manure, chicken manure, vermicompost, rice husk, fiber. coconut…
Seeds
Seeds can be found at any local grocery store or supermarket. Or you can seed your own from healthy, large, pest-free eggplants.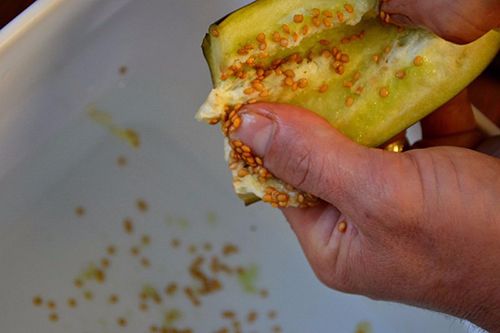 2. Soaking, sowing seeds and transplanting plants
Seed incubation:
To have quality seeds, you need to choose large, long and disease-free eggplants for breeding. When the fruit is old, you split the fruit, separate the flesh containing the seeds into a tray filled with water. Soak for a few hours for the flesh to expand and the heavier seeds to sink to the bottom.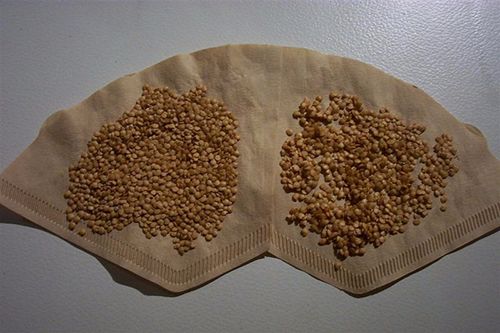 Eggplant seeds have a rather hard and thick shell, so before sowing you must soak in water for 24-30 hours. Next, take out and soak in warm water of 50 degrees C for about 1 hour, this step helps to soften the seed coat to stimulate germination and help kill fungi.
– Soil preparation and fertilizing:
Growing eggplant you should choose sandy soil, light soil rich in humus, loose and easy to drain. The soil before planting needs to be exposed to the sun to kill pathogens, then loosen the soil, fertilize with fertilizers to add necessary nutrients, and then put them in styrofoam boxes or pots to grow plants.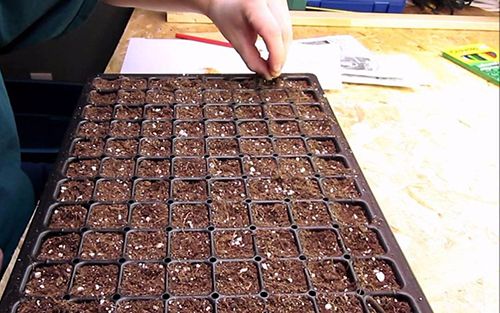 – Drills:
Incubate the seeds in a damp cloth to crack, then sow. The seed price is divided into small plots, spread the soil evenly, water to moisten the soil, and then sow from 2.3 seeds to one plot.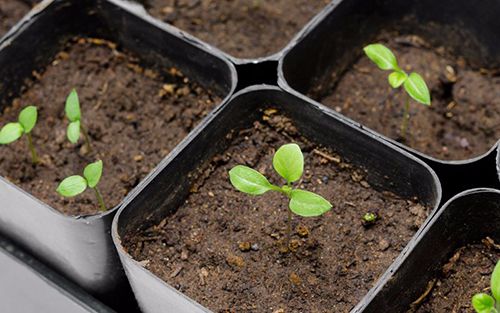 When the seedlings grown in the rack have from 5 to 6 true leaves and are 6-8cm high, you choose about 1 or 2 of the healthiest plants and then plant them in pots.
3. Care
Eggplant is a water-loving plant, so in the beginning you need to water it daily. Note enough watering necessary moisture for the seedlings to grow and develop well, especially during the flowering and fruiting period, you must not let the pot surface dry, or lack of water will result in poor flowering, leading to reduced yield. capacity and left should not be large.
When the plant begins to flower, you should prune the branches below the first flower cluster to allow the stump to open. When the tomato plant has a second flower, you should press the top to limit the height and let the tree produce more fruit branches, pay attention to pruning only on sunny days and in the late afternoon.